101 Reasons You Should Fire Your Employer & Start Your Own Business
101 Reasons You Should Fire Your Employer & Start Your Own Business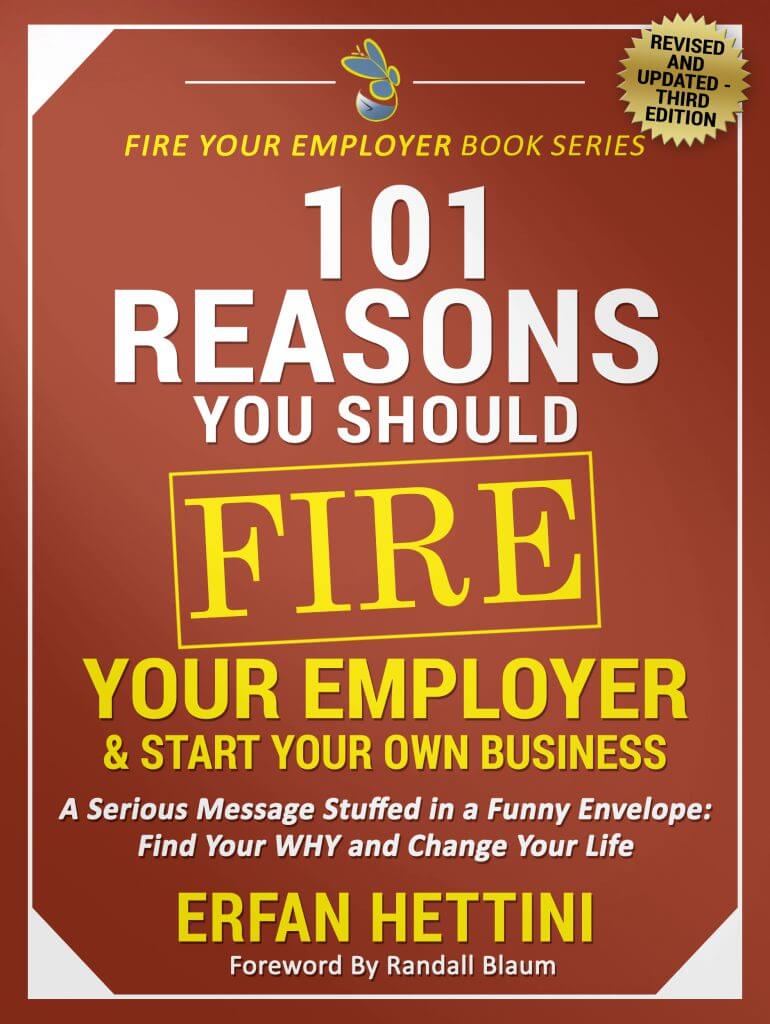 Amazon Rating:
My book will heighten your entrepreneur awareness and unveil to you what you would truly like and value the most in a business of your own. You'll awaken the entrepreneur within for sure with the help of my book just like I did.
This is not your typical book that you'd buy for a few dollars, then read it and forget about. I purposely designed it to be experiential. Bringing to surface your deep- seated- emotions under which lies your own WHY to change the card you've been dealt all along.. and become the master of your life through a business of your own.
What's the benefit to you?
Become aware of what's important you.
Discover your inner-drive
Attain self-clarity and laser-focus Get inspired to start my own business.