Starting a Small Online Business: 4 Critical Steps to Success
Starting a Small Online Business: 4 Critical Steps to Success
If you're in an online business, then you should know beforehand: there's no such thing as guaranteed success. However, you can take the best steps to increase your chances of succeeding. There are many of them, but we'll begin with 5: Start small. One of the biggest advantages of having an online business is that you…
If you're in an online business, then you should know beforehand: there's no such thing as guaranteed success. However, you can take the best steps to increase your chances of succeeding. There are many of them, but we'll begin with 5:
Start small. One of the biggest advantages of having an online business is that you can begin small and not be afraid of being left too far behind. Usually, start-ups start small. By building your business from the ground up, you can save on a lot of costs, you can easily keep track of your goals, and also learn a lot from your birth pains. Nevertheless, don't stay small for a very long time. The Internet changes very quickly, and Internet users don't have the patience to wait on you.
Strike a balance between paid and organic SEO. You can never promote your online business if you don't know SEO which stands for search engine optimization. The good news is that SEO has a lot of tools that are available for free. These are usually used for organic strategies. They, however, should not be used as reasons to ignore paid SEO such as PPC. After all, both complement each other. Organic SEO guarantees long-term and more stable traffic while paid SEM guarantees a boost in traffic and subscribers in a fast manner.
Hire the right people.Most definitely, you have an idea of how your boss scrutinizes every applicant in the company: he doesn't just hire anyone. He takes the time and grills them with plenty of questions and examinations. You should also do the same, because it's how you get the ideal person for your business. Now you may have to pay them more, but with the quality of work they can produce, you should be able to get your money's worth for sure and it will be money will spent in the long haul.
Monitor your business plan. So you have made a business plan? That's great. But have you taken the time to go back to it and see if you have achieved your goals? There's a good chance that you haven't. This makes your business plan useless, as its main job is to guide the growth of your business. It's important that you regularly compare realities with your objectives. Which goals have you accomplished? What strategies have worked so well? What can you do to reach your projected sales for the next few months?  There's no rule on how often you should assess your business plan. But for your short-term goals, you can do so every month; medium-term, every quarter, and long-term ones, at least once a year.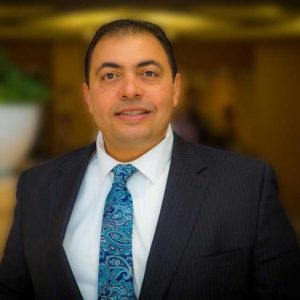 Published on Jun.15 2016 17:30 pm by Erfan Hettini
About the Author:
Erfan Hettini has been a lifelong entrepreneur; he actually did his first transaction at age seven, when he sold his sandwich in elementary school for a quarter. While in college, Erfan started his first successful business which was a vending company with many more to follow.