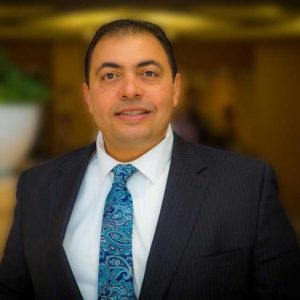 Erfan Hettini has been a lifelong entrepreneur; he actually did his first transaction at age seven, when he sold his sandwich in elementary school for a quarter. While in college, Erfan started his first successful business which was a vending company with many more to follow.
His powerful Book 101 Reasons You Should Fire Your Employer & Start Your Own Business was born a few years ago when he started writing down his reasons not to ever work for someone else and seeking ways to start his own business once more-right after a job loss. He has since been investing in Real Estate, coaching and consulting other entrepreneurs to start and grow their own businesses.
An influential business empowerment expert himself, Erfan shared the stage with business legends like Robert G. Allen, Mark Victor Hansen, and T HarvEker among others. He also collaborated with Robert and Mark in their best-seller "Cracking the Millionaire Code" and arranged for an experiential game based on the book to be developed, and successfully tested with an audience of over 500 participants.
Erfan was instrumental in producing the movie documentary "Awaken Your Riches "released worldwide in 2010 and available on Amazon. The documentary is based on Napoleon Hill's bestselling book "Think and Grow Rich". The movie features many celebrities including stars from the hit movie "The Secret" such as Michael Beckwith among others.
Erfan has received many accolades in poetry, business and education. He graduated from Western Kentucky University with a B.S. in Hospitality Management and Business Administration and was also selected for Who's Who in American Colleges and Universities in 1989. He's currently an international business consultant, a business mentor and coach. At last, he's the founder and CEO of Save Merchant Services and Save Payments–a rising leader in the payment processing industry serving North America.