Starting a Small Business Online: Find Your Niche by Delving Deeper
Starting a Small Business Online: Find Your Niche by Delving Deeper
A lot of online business owners take niches for granted. They think it is as easy as choosing who among the billion people in the world would be interested to buy products from them. The truth is, this not how things work. You have to select your niche, find out what they need, and select…
A lot of online business owners take niches for granted. They think it is as easy as choosing who among the billion people in the world would be interested to buy products from them. The truth is, this not how things work. You have to select your niche, find out what they need, and select or manufacture the products that fill their needs.
How do you come up with a niche?
Start with your passion or what you're good at. What do you want to do? For the sake of this article, let us pretend that you are into gardening, and you want to publish an e-book about how to plant a variety of summer flowers. Out of your hobby and potential product, think of the people who would be interested in what you do. Most likely, these will be stay-at-home mothers.
Dig deeper. Once you already have the market, it is time to dig deeper. Be specific. Out of the millions of stay-at-home mothers out there, who would best benefit from your potential product? Perhaps it is the 20-plus mom who is looking for a good hobby that she can practice with her daughter. She may also be someone who lives in an area where there is plenty of sunshine, so she can see the flowers in bloom the entire year round.
Determine if you have a large- enough market. Do you have a good number of leads to keep your business going and floating for many years to come? Is there a possibility that this market will grow, or is it slowly fading away? The main reason why you'd want to own an online business is that you'd want to earn profits, just like any other brick and motor business. It is a waste of time to sell products in a dying niche.
Check out your competition. If you're just starting out, it is probably not a good idea to be part of a saturated market. It is hard to compete with the more established business brands.
Verify if you have enough information to share. Why would this matter? Internet users are not really online to buy products right away. The first and the usual thing they do is look for information on a certain topic or product. They also a research whether a product is worth purchasing or not. If it is hard for you to gather data to tell them how great your e-book is, then you have a tough road ahead of you.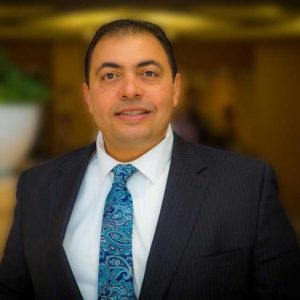 Published on Jun.15 2016 17:25 pm by Erfan Hettini
About the Author:
Erfan Hettini has been a lifelong entrepreneur; he actually did his first transaction at age seven, when he sold his sandwich in elementary school for a quarter. While in college, Erfan started his first successful business which was a vending company with many more to follow.